Catalina Ankle Boot in Gobelin and Leather
€550,00
Lace-up ankle boots in gobelin and leather.
More Info
Color: Multicolor
58% Regenerated Cotton, 42% Polyester
Lining: Leather
Sole: Leather insole and sole
Heel measures approximately 25mm
100% Made in Italy
Estimated delivery:
5 - 7 days
We have selected the finest leather and gobelin from trusted, sustainable sources and crafted it in such a way to guarantee it will stand the test of time.
Every piece is imagined and designed in our Roman atelier and then brought to life in specialized workshops across Italy.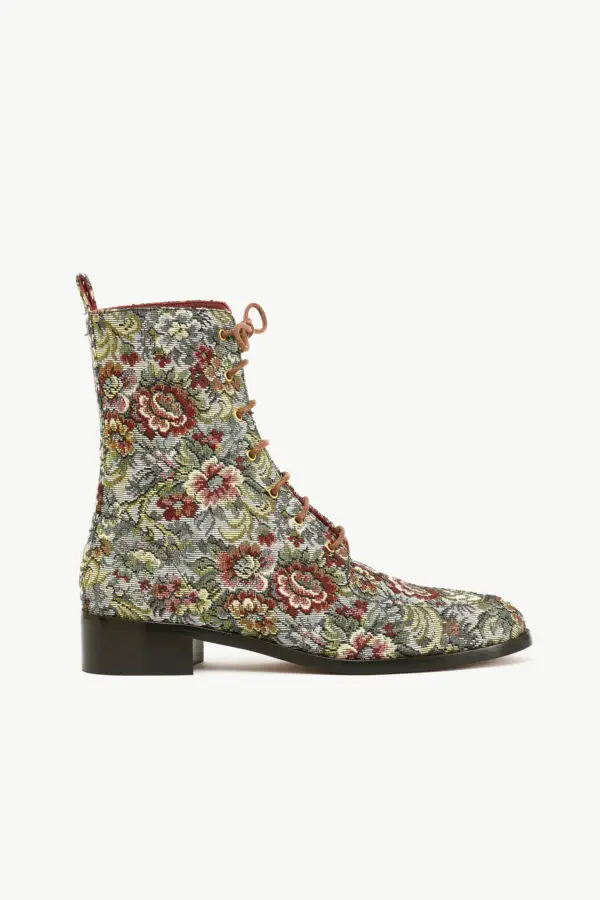 36 Hours of Pure Craftsmanship
Skilled, loving hands instilled their techniques and artisanal savoir-faire into it in order to deliver the beauty you see.